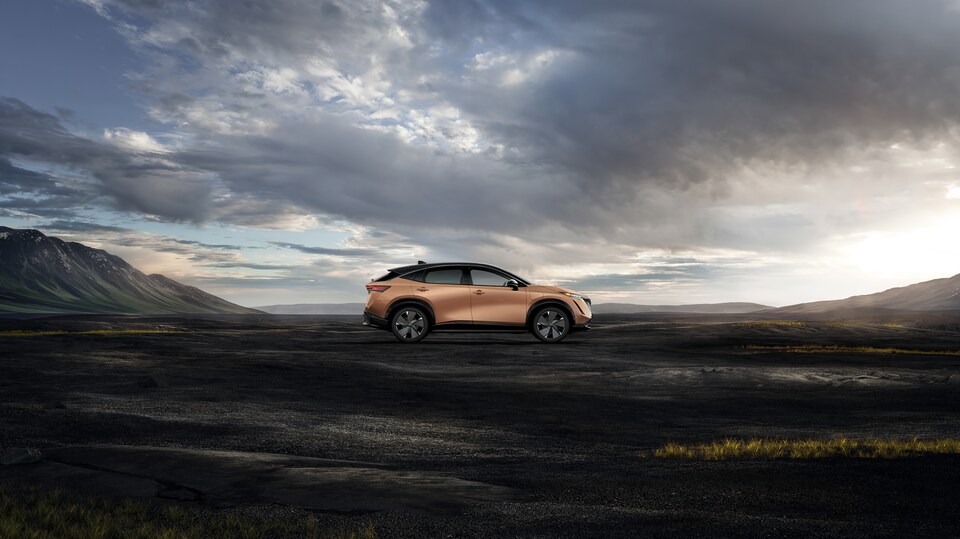 Shop & Compare New Nissan EVs
For Sale in Fort Wayne
New Nissan Electric Vehicles for Sale in Fort Wayne
Find the New Nissan EV for You at Fort Wayne Nissan
You're looking for your next new model, and you're interested in the unique benefits of an all-electric vehicle. With one of the new electric Nissan's in Fort Wayne, IN, you'll enjoy the perks of a new model that delivers high quality at every level.
From efficient all-electric powertrain to dependable designs and robust feature suites, our inventory of new Nissan EV models delivers the quality and fuel-free savings that Fort Wayne, IN drivers want.
Serving drivers all over the state of Indiana and more, our team can help you find a Nissan EV to suit your needs.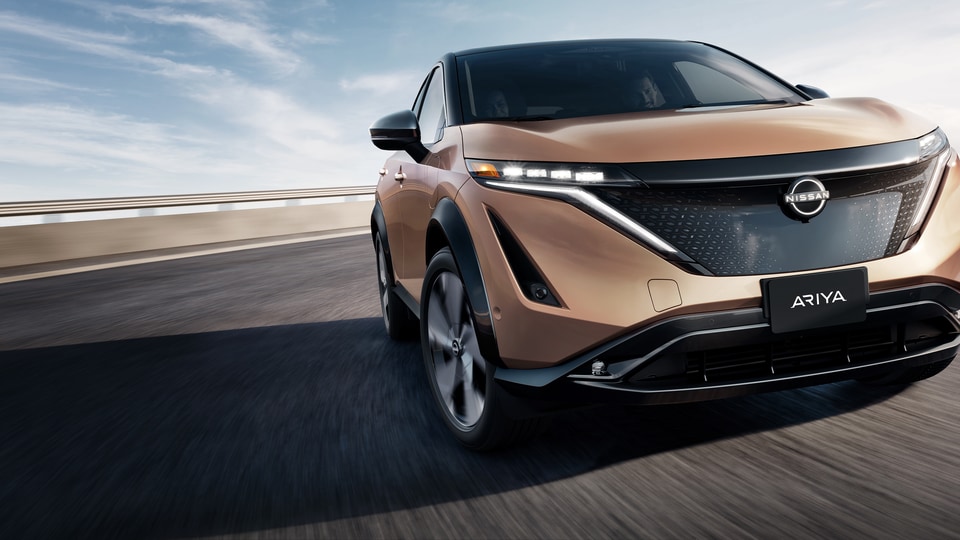 New Nissan Ariya
A new compact five-seat all-electric SUV, the Nissan Ariya is one of the newest entries into the Nissan lineup. With a sleek design, comfortable interior, and a robust feature suite, the Nissan Ariya offers the comfort and value you'd expect from a Nissan SUV.
The real highlight of its experience, however, comes by way of its high-performance all-electric powertrain. Properly equipped, the Nissan Ariya can drive to 300 miles, comes with all-wheel drive, and offers an output of up to 389 horsepower with 443 pounds-feet of torque.
Shop Nissan Ariya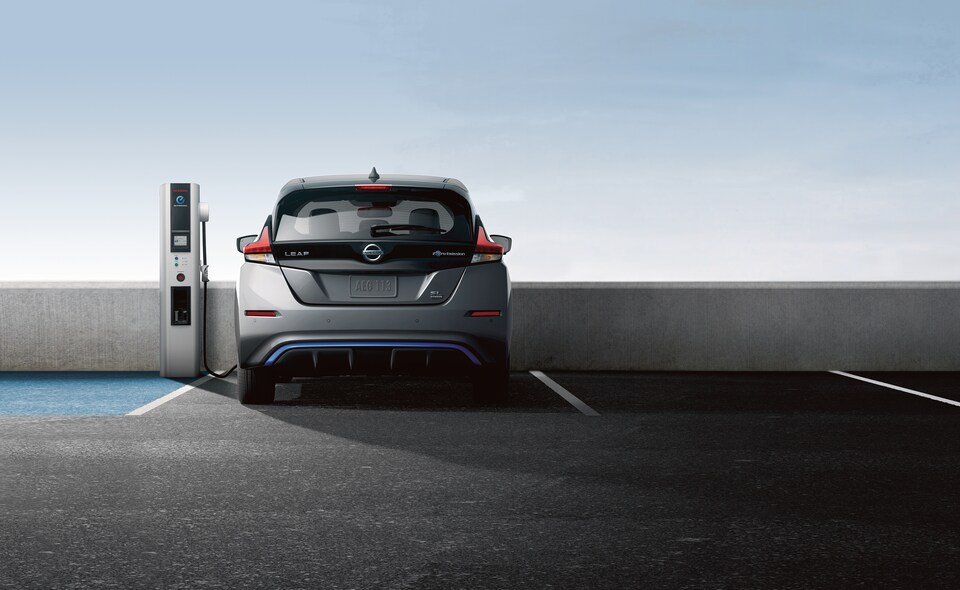 New Nissan LEAF
Standing out as one of the market's most popular and affordable compact EV cars, the Nissan LEAF has taken a firm place as a leader in its segment. While its interior comfort and competitive price are a winning proposition all on their own, the new model also delivers top-notch EV abilities.
The new Nissan LEAF, with a high capacity battery, can deliver up to 226 miles of driving range. That's enough to handle your weekly commute and more!
Shop Nissan LEAF
Explore the Benefits of Driving Electric in Indiana
EV models are on the rise, and Indiana is a state that's responding to that. More and more businesses and communities are investing in EV charging installations to help accommodate EV-minded drivers.
Indiana drivers interested in a new all-electric model may also be eligible for valuable savings via Federal tax credits focused on electric vehicles. Those credits can help to keep your monthly car payment down. And that's on top of the savings you'll enjoy by cutting out your regular fuel bill.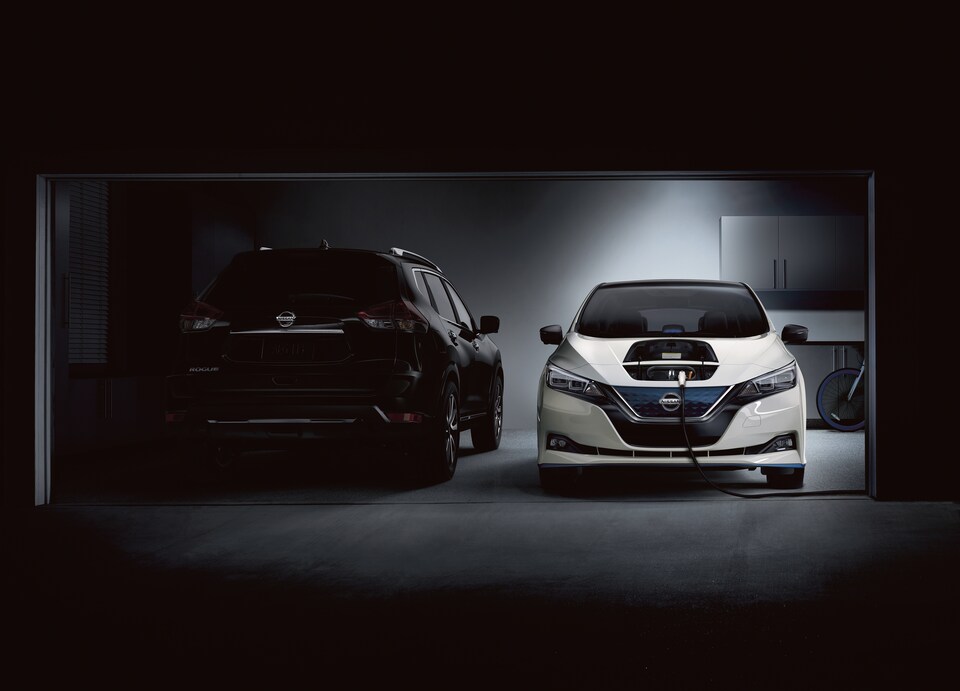 How Do I Charge an Electric Vehicle?
Most EV models come equipped to be plugged into the standard power outlets you use at home. This can take time, but plugging your vehicle in at the end of the day will generally be enough to handle the mileage you drive during your daily commute.
Drivers who need to charge on the fly can generally find faster-charging stations in their communities. Our team can direct you to several local charging stations right here in Fort Wayne!
Is Charging at Home Expensive Compared to Buying Gas?
While every EV model is different, fully charging an all-electric battery will generally add less than ten dollars to your electric bill. We don't think we need to explain how substantial those savings can be, especially with the unpredictability of modern gas prices.
Visit Our Dealership Today to Learn More
Does a new Nissan EV model sound like a good deal to you? Reach out to the sales team at Fort Wayne Nissan today! Our friendly Nissan-brand experts can help you learn more about everything that our current new lineup has to offer.
We can provide a rundown of the benefits of an EV driving and maybe even connect you to recent-year pre-owned all-electric models that add an extra layer of affordability to these valuable vehicles. Don't hesitate to give us a call or set up a test drive.