New Nissan Z
For Sale in Fort Wayne
Check Out the New Nissan Z in Indiana
As a sports coupe, the all-new, 2023 Nissan Z takes performance and design to the next level outside Fort Wayne, IN.
With a lineage spanning decades, the Nissan Z redesign heralds a rebirth of sorts. Iconic contours intact, advancements across power and handling provide a revamped legacy to consider. To Nissan Z is excitement.
At Fort Wayne Nissan, we're wholly appreciative of history. This especially true of a pure, Nissan sports car.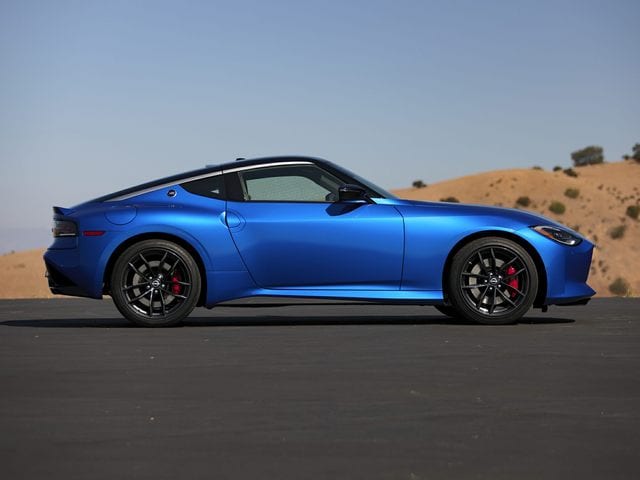 2023 Nissan Z - Performance and Handling
With design elements of a long hood and wide berth, both performance and handling are exceptional.
Simply put, the twin turbo, six-cylinder engine provides 400 hp. This punch helped along via the six-speed manual transmission. Though, available is a nine-speed automatic.
In terms of handling, a stiffer chassis, rear-suspension tuning and electric power steering all lend themselves to easy cornering. And available Sport Brakes deliver 14-inches of front rotor surfacing.
Sophisticated Style
It's not difficult to note the elements harking back to previous iterations of Nissan Z.
The short decks of 240Z and 280 ZX from decades ago are found complementing the long hood to 2023 Nissan Z. Even the headlamps evoke the same design as those Zs that have come previous.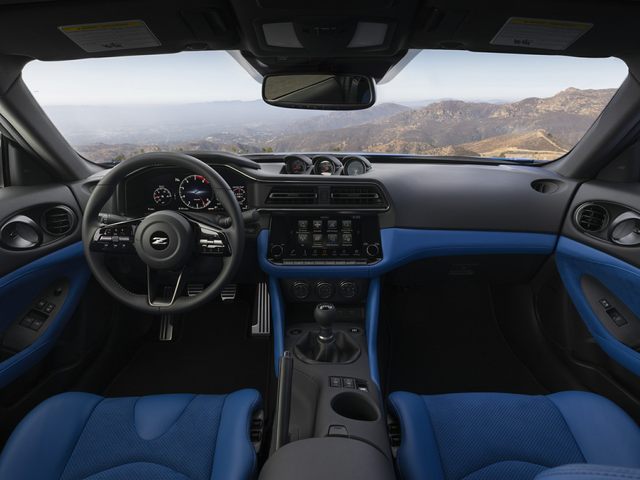 Interior and Technology
As for the interior, expect performance seats amid the purposeful, driver-focused cockpit. Knee bolsters help to keep the driver in place. Driver instrumentation is digitized and featured upon a customizable Sport Mode screen.
Technology included provides for all contingencies -- from smartphone application integration upon a 9-inch touchscreen to essential driver-assistance functions acting like a co-pilot beside.
In all, 2023 Nissan Z will be a power broker within Indiana.
Fort Wayne Nissan - Soon to Offer New, 2023 Nissan Z Coupes Near Fort Wayne, IN
Contact us for more information on the all-new, 2023 Nissan Z.